How to save an image from the internet - Tutorials (Ordissimo v4)
---
Together we'll go step by step through how to save internet images in your "Documents". This might allow you to use these images as wallpapers for your Ordissimo, or to send them by email (cf. How to send an email with an attachment), or even how to add them as illustrations for a written document (cf. How to insert an image via the "Write" application).
1

Click on "Web".
On the home screen, click on the "Web" icon.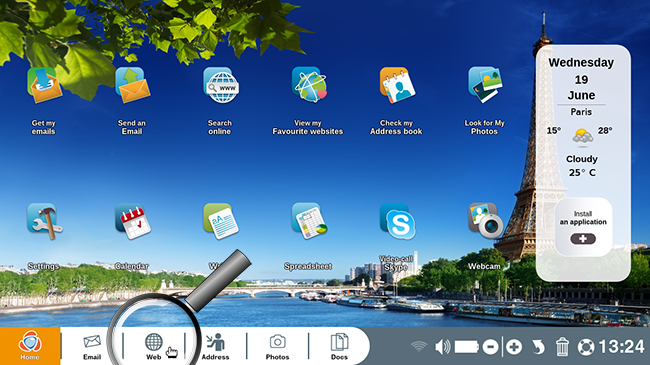 2

Search for the desired photo on the internet.
a. Once on Ordissinaute.com, begin by conducting an internet search. In this example, we write the keyword "paradise beach" in the Google search bar then click on "Search on Internet".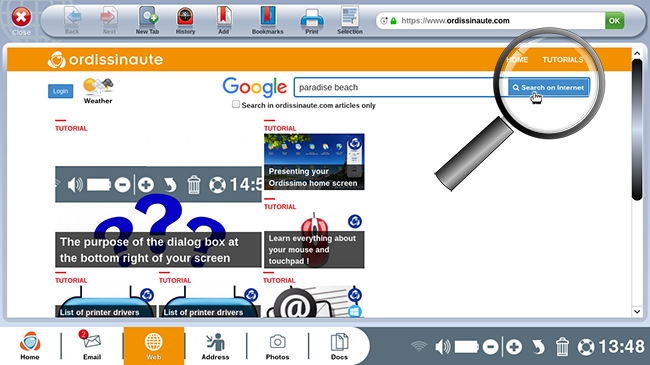 b. When the page of search results appears, click on the "Image" window (this will allow you to browse through all images related to your search).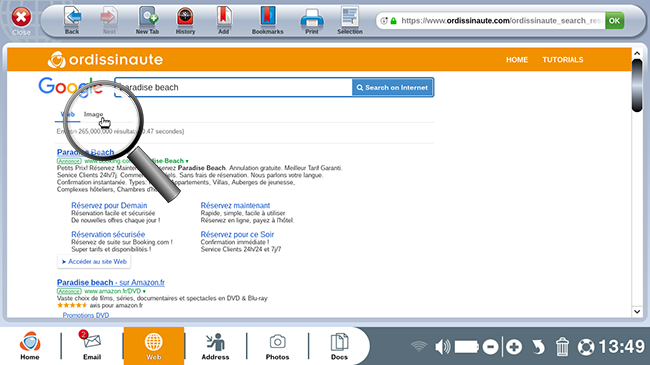 c. Here we see all images related to the keywords "paradise beach". Click on the photo you want to save.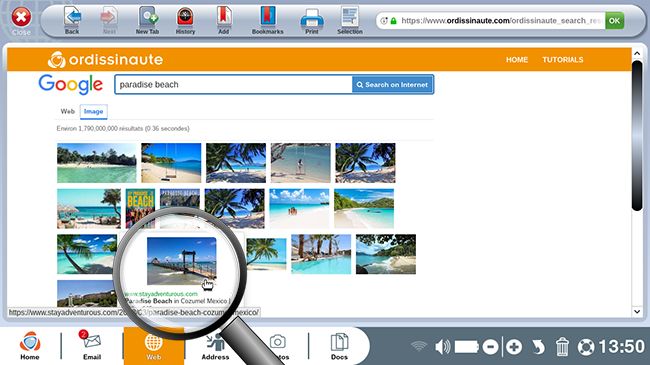 3

Save the photo.
a. You've come to an article containing the photo you'd like to save. Scroll down the article until the full-size picture appears. Place your mouse over the image and wait until the "Click to save" option appears. Click on this.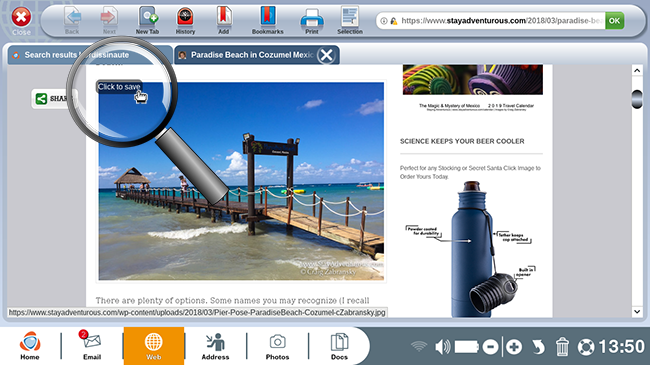 b. To the left of your screen, a "Downloads" sidebar will appear. The photo will automatically be saved in your "Documents".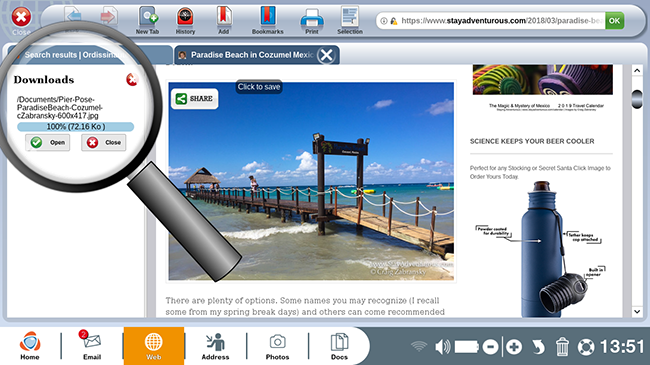 4

Visualize the saved photo.



a. Now all that's left to do is click on the "Open" button once the image is 100% downloaded.

By clicking on the "Close" button, you may continue your internet search for other images. Any downloaded photo can be located at a later time in "Documents".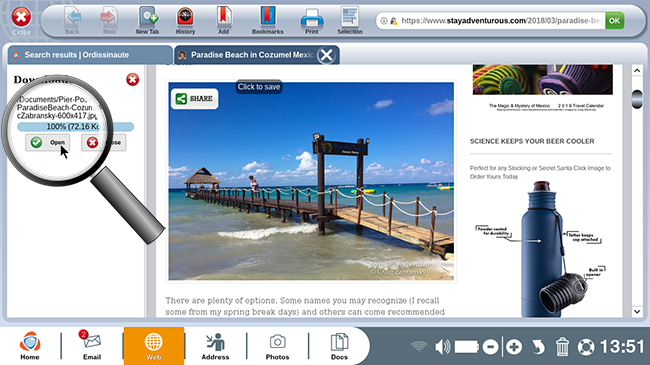 b. The "Documents" folder opens and sure enough, your photo appears.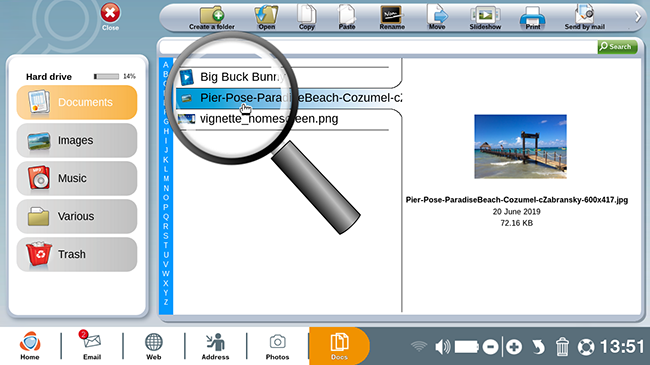 Warning !
It's possible to save an image found in a web article but beware, certain images cannot be saved for technical reasons:
- Background images : Website background images replace a window's background
- Animated images : These animated images move and are not technically photos
- Video images : Even while paused, a video image cannot be saved.
As well, photos that are too small cannot be saved.
If you choose an image to use on your website, internet blog, and/or brochure for a public destination then make sure to respect copyright laws and make sure that the image is available for public use.
Now you know how to easily save your favorite pics from the internet!