Introducing your calendar! - Tutorials Ordissimo (Ordissimo v4)
---
Compatibility :

Together, let's explore the "Calendar" application. 
1

Open the "Calendar" application.

On the home page, click on the "Calendar" application to access your personal agenda.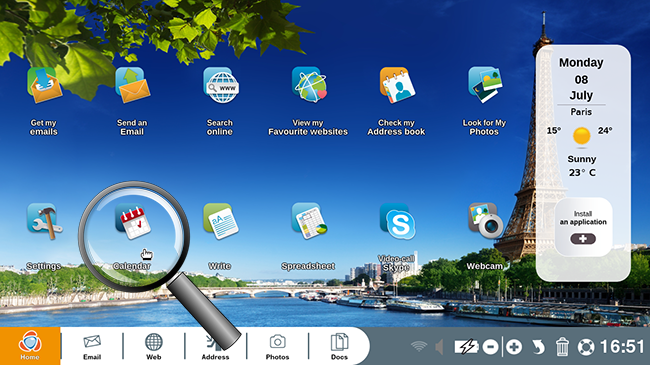 2

Different elements of your calendar.

Your calendar is made up of:

=> The toolbar at the top of the screen including the following functions:


| | | | |
| --- | --- | --- | --- |
| | | Export or share your calendar | |
| | | | |
=> Details of all appointments in a certain month.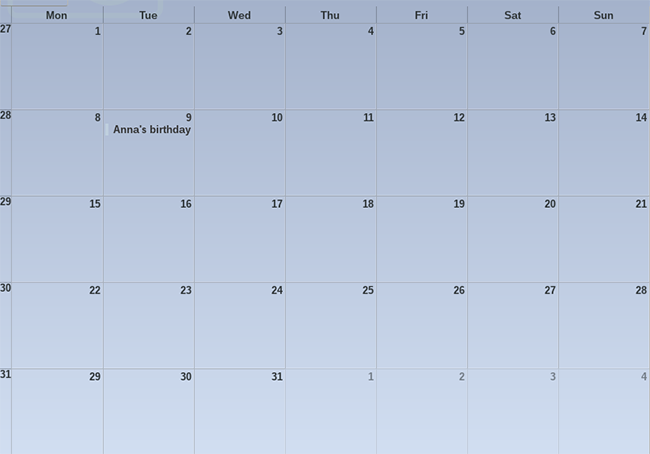 => Events scheduled on a certain day.



3

My appointments.

a. Overview of a month's appointment.
You'll arrive by default on the current month, in this example: July 2019. From this page you get an overview of your appointments for the month.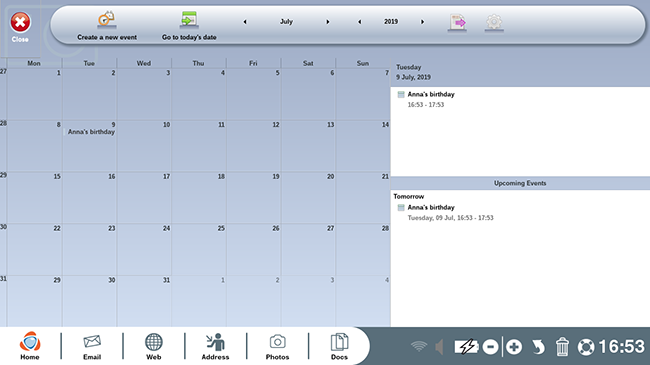 b. Possibility of setting reminders.
This example shows a single event entitled "Anna's birthday". This is a reminder you set so as not to forget your friend Anna's special day!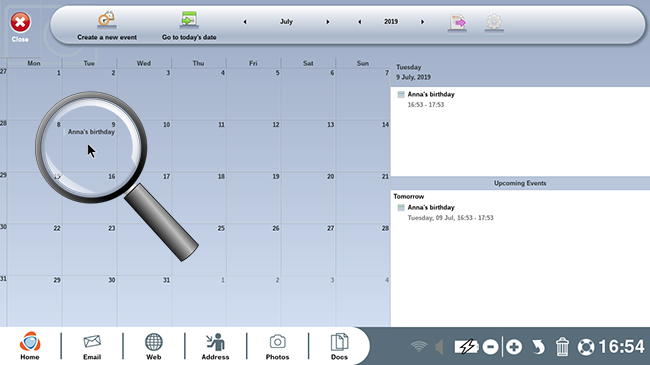 To learn more about different options for noting events on your calendar, consult our practical guide: Create events in your "Calendar" application! 
It's your turn to discover this application!!